More Than Design is a one stop shop for business owners who are looking for a helping hand with marketing. Whether you are starting a new company or looking at ways to grow your existing business, we offer consultancy and design packages to make your life easier.
We are efficient and very affordable, and we always go the extra mile to ensure our customers are satisfied.
We are two professionals who were taking time out from our marketing, graphic design, and website-creating jobs to spend time with our children. This brought us together at Beachlands-Maraetai Playcentre nearly four years ago. While we were being creative with our kids and socialising with our peers, we realised we share a passion for helping businesses succeed. We decided to combine our knowledge and expertise to create a one-stop shop—a marketing and design company serving start-ups and small-to-medium-size businesses.
Why do we think we can be helpful?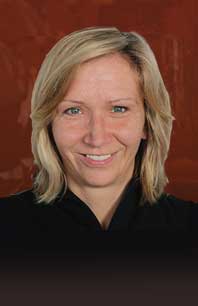 Marketing and design skills
After achieving my masters in economics majoring in marketing and sales, followed by seven years of practical experience, I decided to leave the Czech Republic and experience six months of life on the other side of the globe. Things couldn't have turned out more differently than I'd planned. I never imagined I would end up starting up my own publishing business, getting calendars printed overseas, and selling them across all of New Zealand—even being part of the Rugby World Cup 2011 as one of the licensees. It all was a great experience, and I look forward to using my marketing and graphic/web design expertise to help other businesses grow.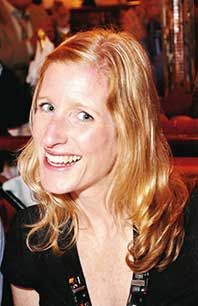 After studying in New Zealand and France to achieve my bachelor of business majoring in marketing, bachelor of art majoring in international business, and my diploma in travel and tourism, I have been a marketing professional for over 20 year in a wonderful variety of industries, including but not limited to retail, travel & tourism, cosmetic surgery, fashion, finance and real estate. I have served in these roles in New Zealand, UK, Europe, and Australia. Whilst business management has always been a firm base in my career, my real passion has been in marketing, and I am especially resourceful with the latest tools and media, creatively integrating these into online and offline campaigns, to both plan for and deliver the greatest returns. I have experience and success with larger corporate companies and smaller and/or new companies in good times and in lean times, when budgets are constrained and opportunities need to be optimised.
Let us become your helping hand with growing your business. Whether you have to create a small ad, design a brochure or website, get help with your social media marketing, or find someone to look at what you are currently doing and suggest improvements, throw it at us! We will do our best do make a difference to your business without costing you an arm and a leg.